Pop music is associated with spectacles, shrill outfits, glamour and breathtaking shows à la Lady Gaga and Britney Spears, but by the time of streaming the image of pop music has changed. Now K-Pop, Hip-Hop, Latin Trap and Reggaeton influence the pop genre! Language boundaries are blurring, the trend is moving to new, global pop!
In this blog post you can find out more about the new beginning in pop music. 
Back to the year 2008
10 years ago, in 2008, new female pop faces revolutionized today's pop music and broke mass records. New on the pop scene back in the year were New York singer Lady Gaga and pastor's daughter Katy Perry. As Madonna revolutionized the image of women in the 80s, Lady Gaga set new standards as a fiction figure. Singers such as Rihanna and Beyoncé have been in the limelight in previous years and have adapted their appearance to that of Lady Gaga.
10 years later: A completely new image of pop music. How this looks like, I describe in the following paragraphs.
Hip-Hop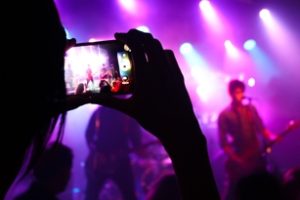 Hip-hop has appealed to use the Internet to spread itself as quickly as possible and to make the songs viral, for example through vine dances. It's common to put your mixtapes online for sale. So the genre has managed to be the first to push through the innovations of the internet and thus gain a clear advantage over pop. As well as streaming in 2018:
8 of the 10 best albums are rap. The biggest winners are Drake, Travis Scott and Post Malone. So the trend towards hip-hop is gradually rising, because this year songs of this genre dominated the charts in the United States. Even here in Germany the popularity of German rap is growing. You switch between singing and rap in the songs, just like the artist Drake does. Everyone else is following his lead.
The trend is also towards collaborations, anyone can produce a song with virtually anyone, Latin mixed with Pop, K-Pop mixed with Trap and so on. But more about that in the next paragraphs. If, an as yet unknown rapper works together with Drake, this guarantees him a good chart placement. Drake helps young artists on their way to success.
Grammy nominations: Where are the pop albums?
The rise of hip-hop is also reflected in the Grammy Nominations for 2019: the hip-hop genre in particular has spread across the main categories. Many of the biggest "pure" pop stars like Adele are not to be found in the categories. 2-3 years ago this looked quite different. Even Lady Gaga is nominated with a country rock ballad "Shallow", and not with a pop song like in 2010 and 2011, as well as with her ballad "Joanne" from 2016, which was not successful in the Billboard Hot 100. And not a single pop album was nominated for Album of the Year.
But what exactly is pop now?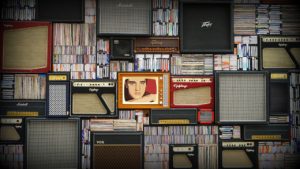 The pop genre has always been in motion and has been influenced by different artists decade by decade, because pop is the abbreviation for popular and wants to reach a high degree of distribution in its origin (mainstream). Originally it was regarded as Anglo-American music for young people. The music styles that are currently in vogue are now flowing into pop music. One can also say or conclude that hip-hop is now pop with influences from Drake and rapper Cardi B, who has become a big name in the music business since 2017.
Streaming and sales:
Some artists no longer offer their new albums for sale as physical CDs, but exclusively on streaming services. Artists start offering ticket and merchandising bundles, including a copy of the album.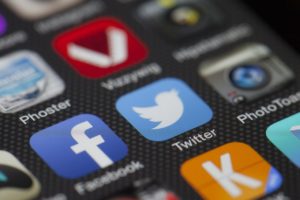 Thanks to the age of streaming, pop artists are increasingly abandoning expensive music videos. If you look at today's music videos in comparison to ten years ago, you can clearly see that they are kept simple, and even the choreographies…The online presence of the performer in the social media today is way more important.
What does that mean for pure pop musicians?
Pop musicians who make pure pop music like Ariana Grande or Shawn Mendes will find it harder and harder to maintain their success. This is due to the enormous rise of pop music. Either they adapt and try to combine the genre (like Rihanna and Beyoncé do) or they remain a kind of niche in pop music, because pop stars of 10 years ago, and as we know them, have lost their meaning and disappear from the spotlight. They can't rely on their old fame, because over the next few years they'll gradually be replaced by others.
Latin Vibes in Pop Music (Reggaeton)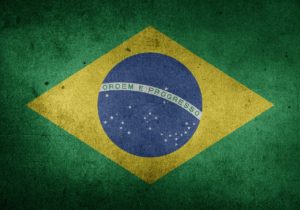 This year I have gradually noticed that pop artists are increasingly cooperating with Latin artists and have given them a featuring for their pop songs, such as David Guetta's new song "Say my Name" with Bebe Rexha and reggaeton superstar J Balvin: "The songs are increasingly bilingual. American and Spanish. Pop becomes simply global.
Reggaeton had its first "crossover moment" in American songs in the 2000s. The possible spread of this genre was already clearly visible here and took it as a chance to make it through year after year, yet it was still monolingual (English). Big names of this genre, who managed to win the spotlight this year at the latest, are Bad Bunny, Ozuna and J. Balvin from Puerto Rico and Colombia. They play with the genres and mix Latin Trap, Reggaeton and Pop in their songs: People are into Latin Pop!
K-Pop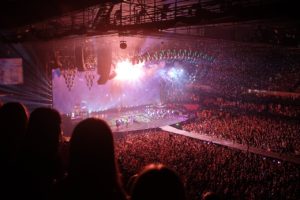 K-Pop is gaining more and more popularity on the Internet. The genre comes from Korea and is mostly sung in Korean. A good example is the Korean Boygroup BTS, one of the most successful bands in the world, which is also the first Korean band in the US Billboard Charts and is called the Internet phenomenon.
My conclusion
So I would conclude that a clear change is taking place in pop music at the moment. There are no more genre restrictions and American pop, as we know it, is receding more and more. When I noticed this year that pop music had changed, I was a bit melancholic because I was afraid that stars like Lady Gaga, whom I personally prefer, would no longer exist in this way. That's why it was an occasion for me to research the reasons to understand exactly what is changing in music. But now I'm curious to see how pop will develop and how it will sound in the future.
 At the end you can watch my second episode of Talk The Pop. I wish you all a happy new year! 🙂
What do you hear the most? Pop too? Which direction of Pop (Latin-Pop, K-Pop, etc.)?